Meet Nolan Erck - Speaker Interview for ITB 2017
Nolan is a regular speaker at many CFML conferences, we're happy to have him speaker to you at this years Into the Box 2017… speaking about "Dependency Injection, why is it awesome and why should I care?"
Nolan Erck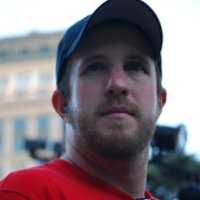 Nolan Erck has been developing software professionally for more than 19 years, starting in the video game industry as a Tools Programmer advancing to web development in 1999. He has worked on high profile projects for LucasArts, Maxis, Lisa "Left Eye" Lopes, Schools Credit Union, and Alive N Kicking Magazine among others. His list of credits includes Grim Fandango, Star Wars: The Phantom Menace, SimPark, and SimSafari, as well as high-traffic websites for a variety of technology based companies.
Nolan currently co-manages the SacInteractive User Group and is an active member of the Web Developer community, giving presentations on Object-Oriented Programming and Web Development for groups across Northern California. Nolan is also certified in Adobe ColdFusion, and is an in-demand consultant, providing training and development experience for a variety of companies.
When he's not consulting or talking about himself in the third person, Nolan can usually be found working on one of several music projects.
## Dependency Injection, why is it awesome and why should I care?
Dependency Injection is a very common pattern used in modern web development. It's not specific to Java or ColdFusion or JavaScript...but it's equally awesome in all of those! And in other languages too! We'll look at some of the problems that Dependency Injection helps to solve; we'll look at some related concepts such as "aspect oriented programming" (AOP), and inversion of control (IOC); and show you how adding a DI framework to your app might be just the magic your app needs!
Target Audience: People that want to know what Dependency Injection is and when/why I should use it. You've heard other terms like "inversion of control" and "aspect oriented programming" thrown around and aren't sure what they mean. Maybe you're a FW/1 user and want to know why everyone is excited that the new version of FW/1 will include DI/1. Or you just want to know what ColdSpring does -- we'll cover that too. (This talk will not be ColdFusion specific. Java and JavaScript programmers will equally benefit from the content.)
Assumed Knowledge: For this talk we'll assume you are pretty familiar with classes and objects (in whatever language you prefer...JavaScript, ColdFusion, etc). You've built a variety of classes/objects in some of your projects, and are familiar with OO concepts such as inheritance and composition.
---
Speaker Questions
We asked Nolan a few questions, and you might be surprised with some of his answers.
What made you want to speak at ITB 2017? *
Presenting is an easy way to give back to the community and learn new things at the same time. I've spoken at Into The Box several times before; this conference is always well put together, I'm happy to contribute.
Anything in particular that you want to experience during the conference? *
I'm really looking forward to the CommandBox workshop! Every time I see a CommandBox presentation I learn a bit more about it. By signing up for the all-day workshop I'm finally able to force myself to sit down and look at CommandBox in more detail. I suspect using it will solve many problems in my current dev workflow. Don't disappoint me, Brad! ;)
Which Speaker at ITB do you want to sit down with and ask a few questions?
So many great speakers, it's hard to pick just one. Brad Wood and Matt Gifford always have great presentations. I'm also looking forward to Mike Brunt's talk; I always learn something new in his sessions.
Tell us a little more about your Session at ITB
I'm giving an intro to Dependency Injection and some related concepts (APO, Bean Management, Inversion of Control). Typically when I give this talk, it's just the concepts and pseudo-code, leaving it up to the audience to figure out the syntax differences. For Into The Box 2017 I'm going to do a more WireBox-centric version of the talk, showing not just the concepts but also how to implement them with real WireBox code.
Why should an Attendee not miss your session?
Dependency Injection is becoming increasingly popular. It's used all over modern CF development as well as the current JavaScript frameworks. It's been hard for people new to Dependency Injection to find good introductory help; I'm hoping to fix that with my presentation, and make it easy for newcomers to start using DI (and specifically WireBox).
What's your favorite *Box Product and Why?
Currently my eyes sparkle most when looking at CommandBox or WireBox, so probably one of those. But is there such thing as a BAD *box product?
Tell us something random about yourself: *
I've been to 1000 concerts, and own over 2000 vinyl records.
---
Nolan, Thanks for taking the time to answer these questions. Hope you learn a lot in the CommandBox Workshop, Brad is always doing something new with CommandBox, i hear rumors of Docker coming your way.
Early bird ticket pricing still available - don't miss out.
Do you have your ITB Ticket yet? https://www.intothebox.org/#pricing